Update from Administrator – May 8, 2020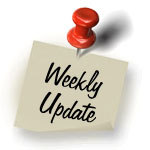 Since this week is National Nurses Week, I would like to first take this opportunity to wish all Nurses my sincerest wishes and thank you for all of your hard work, dedication, and compassion for all of our residents here at Northbridge. We remain incredibly grateful for our entire dedicated team and ask you to join me in ensuring that they are included as "Health Care Heroes" battling COVID-19. They are doing everything they possibly can to care for those suffering and support them as they battle this disease.
We are in touch daily with the Department of Public Health and our local Health Department. The state DPH and National Guard has visited our center and found us to be in compliance for PPE, staffing and infection control and prevention issues. We continue to follow all CDC and state guidelines and receive regular updates on new guidelines that are offered.
As of today, we have seen 18 of our residents recover and are now symptom-free of COVID-19. We remain a designated Covid recovery center and have begun transferring the recovered residents to our sister facilities or discharged home. Our social worker will be in contact to discuss your loved one's discharge plans.
A Happy Mother's Day to our residents, staff, and every mother within our "Family." While flowers are always welcome – we are hearing that balloons are preferred for infection prevention. Additionally, window-mounted birdfeeders, decorating our outside windows and signs you can hang outside the building might be some great options to share your love for the special Mothers in our center.
Please contact us @ info@northbridgehcc.com on questions for Mother's Day recognition. We plan to recognize the ladies in our center. Check out our Facebook page to see photos of the festivities.
Our team has truly have been on the front lines of this pandemic, reporting to work every day, putting their own families at risk, and making great sacrifices. They have done this because of their commitment to caring for their patients and to combatting this public health emergency we are in. They are sacrificing to help all of us and are the true heroes of this moment. They are continuing that work caring for the residents under their care, and we cannot thank them enough.
Just a reminder, while at Northbridge, we do offer FaceTime, Zoom, and Window visits for you and your loved one.
If you have any additional questions, please reach out to us @ info@northbridgehcc.com
Thank you and please stay safe and healthy!
Erica Roman, LCSW, LNHA
Administrator