Update from Administrator – May 22, 2020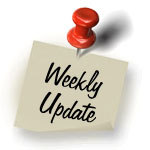 As always, our team and I hope this finds you safe and healthy.
As we approach Memorial Day Weekend, I would like to first take this opportunity to show respect and honor to all those Veterans who have lost their life serving our country. My sincerest thoughts and prayers go out to them and their families. Another "thank you" for all of the staff's hard work, dedication, and compassion for all of our residents here at Northbridge. We remain incredibly grateful for our entire dedicated team and ask you to join me in ensuring that they are included as "Health Care Heroes" battling COVID-19. They are doing everything they possibly can to care for those suffering and support them as they battle this disease.
We are in touch daily with the Department of Public Health and our local Health Department. The state DPH and National Guard has visited our center on 5/19/20 and found us to be in compliance for PPE, staffing and infection control and prevention issues. We continue to follow all CDC and state guidelines and receive regular updates on new guidelines that are offered.
As of today, we have seen 37 of our residents recover and are now symptom-free of COVID-19. We remain a designated COVID recovery center and have begun transferring the recovered residents to our sister facilities or discharged home. We have a fun celebration for each graduate as they leave the facility!
Please contact us @ info@northbridgehcc.com to set up window visits or virtual visits. This email is monitored daily.
Check out our Facebook page to see photos of the fun activities at Northbridge.
If you have any additional questions, please reach out to us @ info@northbridgehcc.com
Thank you and please stay safe and healthy!
Erica Roman, LCSW, LNHA
Administrator