Update from Administrator – May 15, 2020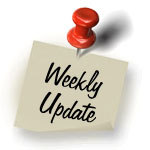 As always, our Northbridge family and I hope this finds you safe and healthy. As some states begin to ease restrictions on businesses and the general public, please note that the visitor restriction placed on us by the state in early March is still in effect for the foreseeable future; we will advise you when this changes.
We continue to offer our families FaceTime calls, Skype sessions, and window visits for you and your loved ones. Please continue to reach out to info@northbridgehcc.com to schedule "visits." The state was kind enough to supply us with an additional iPad to conduct FaceTime visits.
We continue to be an all COVID+ Recovery Center, meaning all residents here are positive and are transferred or discharged home once they test negative.
Good news… As of today, we have seen 32 of our residents convert to negative and are now symptom-free of COVID-19. We are very excited for these residents, their families, and our staff. We anticipate this number to continue to rise and we will begin holding recognition ceremonies to celebrate their success. Check our Facebook page to see updated pictures and videos of parades and "graduation" ceremonies. It is truly uplifting for our staff and residents.
Communication is so important during this difficult time, so please feel free to reach out if you have any questions or suggestions.
Erica Roman, LCSW, LNHA
Administrator