Northbridge Health Care Center
Located in Bridgeport, CT, Northbridge Health Care Center offers residents the highest quality of senior living care. As part of Athena Health Care Systems' continuum of care, our staff at Northbridge are committed to giving residents exceptional healthcare, support, and assistance every step of the way.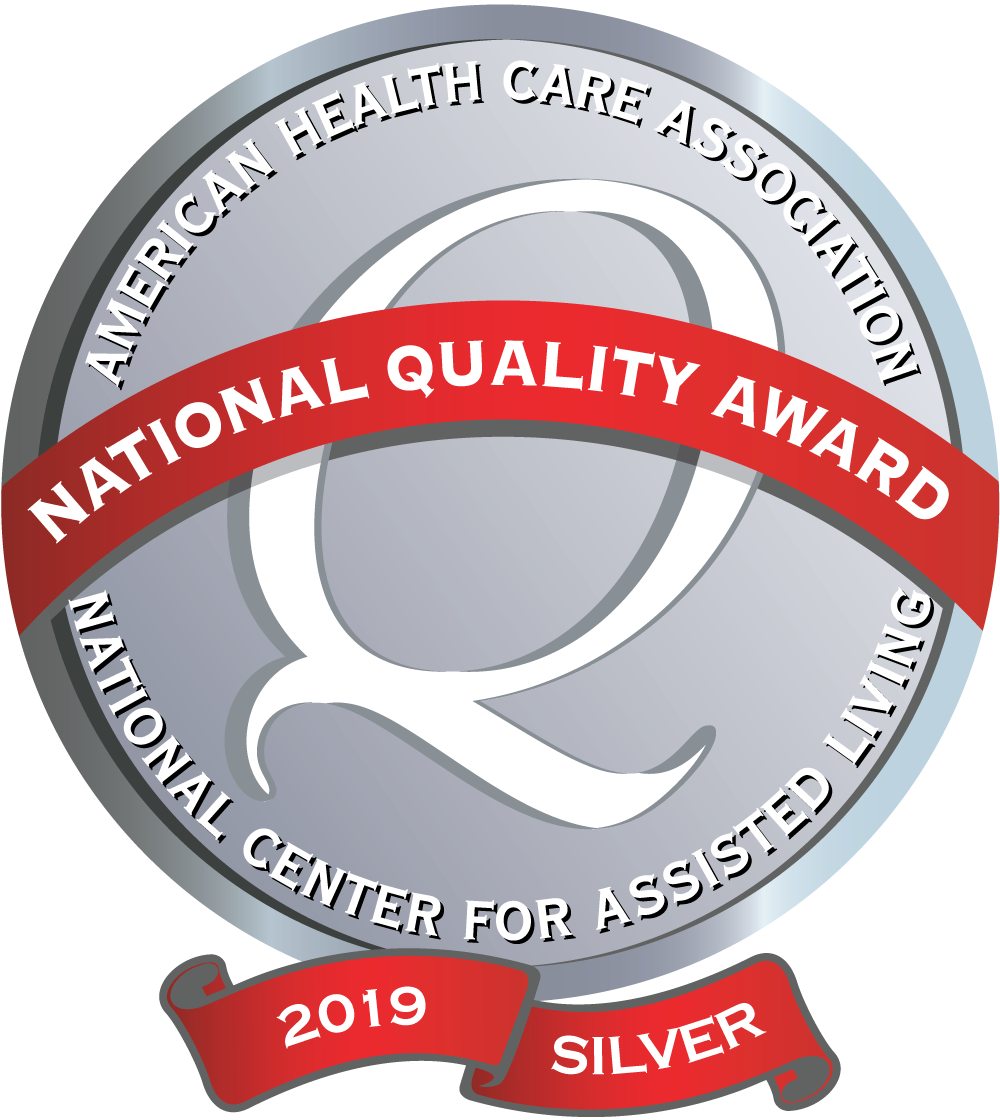 Northbridge Health Care Center has been recognized as a 2019 Silver – Achievement in Quality Award recipient by the American Health Care Association and National Center for Assisted Living (AHCA/NCAL).
The award is the second of three distinctions possible through the AHCA/NCAL National Quality Award Program, which spotlights providers across the nation that have demonstrated their dedication to improving quality of care for residents and patients in long term and post-acute care.
As a 2019 recipient of the Silver award, Northbridge Health Care Center can now advance in further developing comprehensive approaches that meet the criteria required for the Gold – Excellence in Quality Award.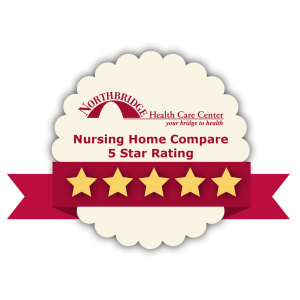 Northbridge Health Care Center has been awarded a 5 Star Rating on Nursing Home Compare.
Nursing Home Compare allows you to find and compare nursing homes certified by Medicare and Medicaid. This website contains quality of resident care and staffing information for more than 15,000 nursing homes around the country. Nursing homes provide skilled care to people who can't be cared for at home and need 24-hour nursing care.
Our residents are our family. We strive to make them as comfortable as possible and improve their quality of life through dignified and respectful care. We are dedicated to helping families find the right living situation for their loved ones. Our staff at Northbridge offers compassionate, high quality care for every resident.
We are proud to be part of Athena Health Care Systems' continuum of care, providing a full spectrum of senior housing and healthcare options to the region, including short-term and long-term rehabilitation, respite, hospice, and dementia care.
Congratulations to this year's honored business!
Featured in
Go in the CT Post
.
Click here to view my profile >>
Activities
Athena Health Care Systems, a Connecticut-based management group established in 1984, is a recognized leader in providing healthcare services to thousands of individuals throughout Connecticut, Massachusetts, and Rhode Island. Athena's continuum of care includes skilled nursing centers, assisted and senior living solutions, out-patient therapy services, as well as home care, hospice and private duty care. Click here for more information.